: Workshops.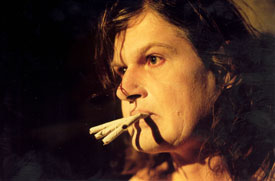 "Every breath is an act of creation, containing everything from destruction to creation, emptiness, abundance, silence and noise. When this is understood and experienced at the core, deeper levels are opened up, allowing dance to be more than just movement. When the ego fades, the truth can be seen."
Sabine Seume
Butoh – also described as the dance of darkness, rebellion and transformation – is a contemporary Japanese dance style. In Butoh focuses on emotions, inner visions and images.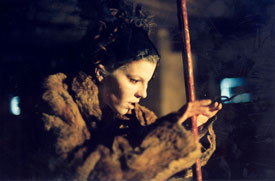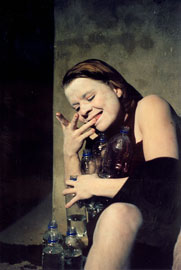 In Sabine Seume's the Butoh workshops, the participants have the opportunity to break out of learned dance habits and discover new vibrations in a playful and experimental way. In most forms of dance the development of movement begins with smaller steps and then progresses into larger combinations. Butoh is about connecting with your inner self. The slowness in Butoh is no end in itself, rather allows one to dive into deeper levels of one's consciousness and to experience oneself in a different way. The physical groundwork is all the while a fundamental aspect of Butoh: strengthening, domination, control and loss of control.
"To sounds and musical collages out of deep grumbling, speech-fragments … dancers in cast-stiff costumes create a peculiar suggestive atmosphere of a trance-like unconsciousness. Isolated and shaking, looking for food, nearness and warmth, they scoot together, pecking and jabbering like a flock of penguin. As if the body were directly following primary instincts, they fall to the ground… or wait for the icy wind to sweep them through the room."
Leonore Welzin, freie Journalistin
Photographie: Klaus Fleige © 2005