: Der Seelenvogel. - The Soul Bird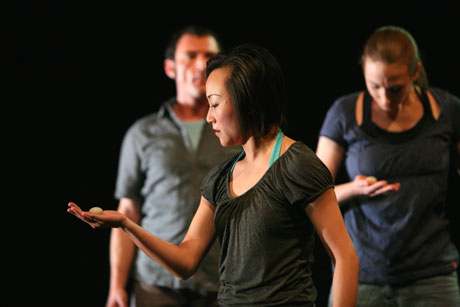 Is meant for children from 5 years on.
Deep inside of us sometihing is living. This something cares about our emotions. Makes us happy, sad or angry, makes us laughing or crying. It is the Soul Bird, our companian in all situations. But not always the Soul Bird is under his self control. Sometimes he is dreaming or mentaly absent. Misunderstandings are coming up and a chaos of feelings is happening.
Sometimes the soul bird is not doing what would be necessary, sometimes we don´t understand each other. Than he leaves the boxes open. The emotions are overwhelming us.
Michal Snunit describes the soul of the human being as a place where a bird is living, the soul bird. He knows all possible emotions and cares about them. Only this bird knows how to open the different boxes for the different feelings. The bird feels exactly what we are feeling, he knows us well.
The different situations and atmospheres on stage provoke different emotions in the public. A journey through a world full of emotions, movements, colours and sounds.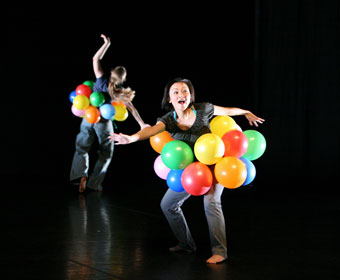 «The Soul Bird» is a Coproduction of :Sabine Seume. Ensemble. and the Tanzhaus NRW, Düsseldorf and Take Off – Junger Tanz, Tanzplan Deutschland. Supported by the capital town of NRW Düsseldorf, Fonds Darstellende Künste e.V. and the minestery of the country NRW.
Choreography: Sabine Seume
Dance/Acting: Laila Clematide, Chih-Ying Ku, Francesco Pedone
Sprecher/Schauspieler: Oliver S.El-Fayoumy
Music: Lutz Wernicke
Stage Set: Radovan Matijek
Lightdesign: Tobias Heide
Stage rights: Mohrbooks, Zürich
More information to "Seelenvogel"here as pdf or Video (trailer)

Photographie: 2 Bilder oben: Ursula Kaufmann • 3 Bilder unten: Anke Schwarzer © 2008